The Fiafranchetto
From DipWiki
An opening to remember or regret by

The Fiafranchetto came to be during the Diplomatic Corp invitational. It was designed to bring England and Germany to their knees and to instill a sense of fear or craziness (more like craziness) for the rest of the players on the board. The success of the Fiafranchetto is determined by Italy's cooperation and his need to have 'balls of steel'; in as much as the temptation to stab France is greater than Eve's desire to eat the forbidden apple!

There is a need for some set up before Spring 1901 and that is clearly to pick a semi war with both England and Germany, something along the lines of Burgundy/Channel neutrality is definitely needed. If Germany, moves to Burgundy and England moves to the Channel, the opening will fail horribly…..but France can still recover if he has the wits and wherewithal to do so….

The opening is as follows:

Spring 1901 FRANCE:: BRE-MAO MAR-SPA PAR-BUR

ITALY:: VEN-PIE NAP-ION ROM-VEN/APU

During Fall 1901 negotiations, blasting Italy for violating French space and agreeing with England and Germany that Italy must die is imperative. At this point Germany and England will be very tempted to take France down a couple of notches and it is here that France needs to placate both England and Germany and make sure that neither should trust each other once France is 'gone'.

Italy must also play the role of, 'French steamroller'. This should give Italy and Austria a break and would cement their relationship against Turkey.

Fall 1901 FRANCE:: MAO-POR SPAIN HOLDS BUR-PIC/GAS

ITALY:: PIE-MAR! APU-VEN ION –NAP

At this point, France should be yelling bloody murder, while Italy remain calm and collected. Denying any type of an alliance with France or a set up or anything of that nature. Both England and Germany will be all over France for his stupidity but at the same time both will be vying for the edge between themselves. Hopefully, Germany will have some stress from Russia and England should be moved to be so paranoid that he can barely decide what to build.

France builds F BRE, A MAR Italy builds F NAP, A ROM

At this point things gets a little dicey.

Here is where the apple turns green with envy.

Ideally, France and Italy need to make sure that Burgundy is occupied by Italy.

Spring 1902

France:: BRE-ENG POR-MAO PAR S A SPA-GAS SPA-GAS

Italy:: MAR–BUR with hopefully German support. ROM-VEN VEN-PIE NAP-ION TUN-WMED

England will build in LON and move to the Channel.

At this point Germany should be jumping up and down. And England should be so livid he could barely contain himself. France will be in the position now to basically beg Germany to help him and to throw all his centers to Germany for his aid. And of course apologize profusely to England, for the English Channel bounce.

The whole board should by now be at war with each other and shaking their heads at how retarded France is playing.

At the end of Spring 1902, the board should look something like this::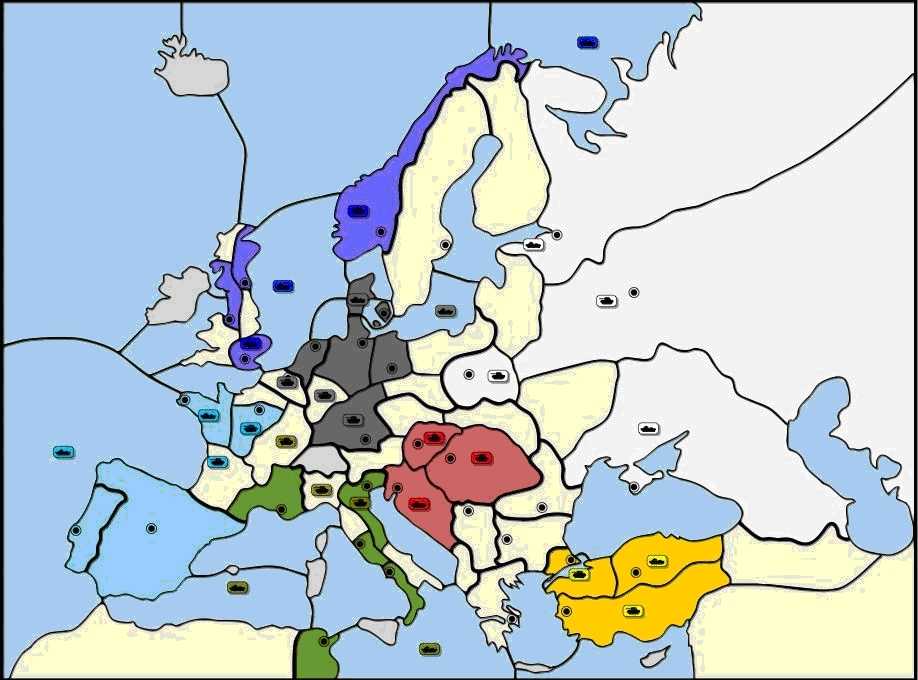 Here is the Fiafranchetto's revelation.

FALL 1902

FRANCE:: MAO-NAO BRE-MAO PAR-PIC GAS-BRE

ITALY:: BUR S PAR-PIC PIE-TYR VEN S PIE-TYR WMED-TYN ION-ADR

If all things work well, then in Spring 1903 France convoys BRE-LPL/CLY

Thus finishing England in its entirety. And preparing for the invasion of dear Germany.

At the End of Fall 1903 the board idelly should look like this::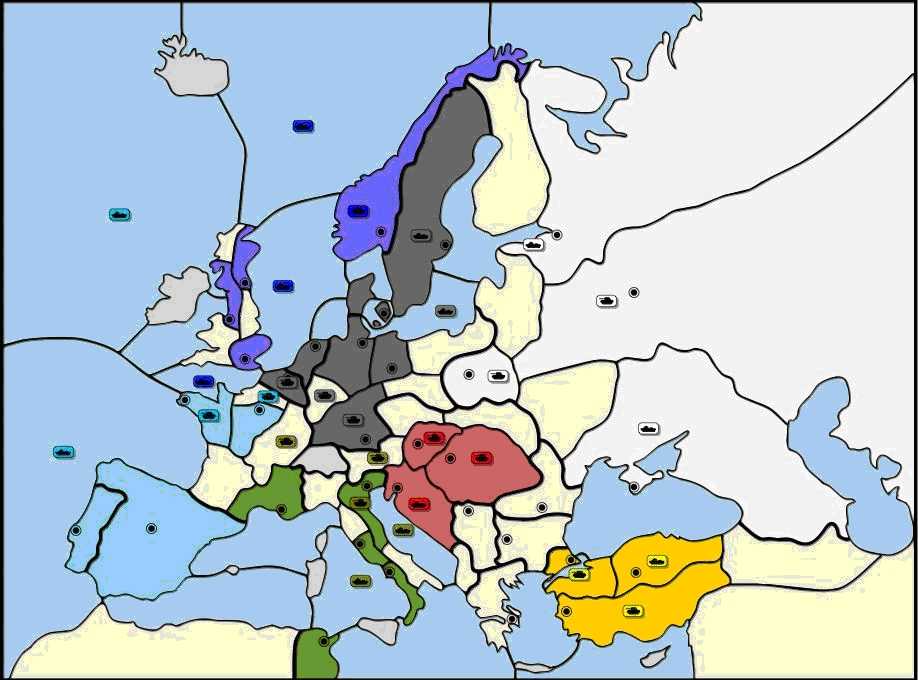 The thing is that I haven't gotten to that point, as soon as I convoyed to England, Italy proceeded to stab me. Why would he not!

Well, the Fia is still in its trial stages and it would be great to get input from players who try this insane opening.

The name comes from Fia---short for Fiat---aka Italy Fra—short for France Chetto----like the francheto opening in chess.